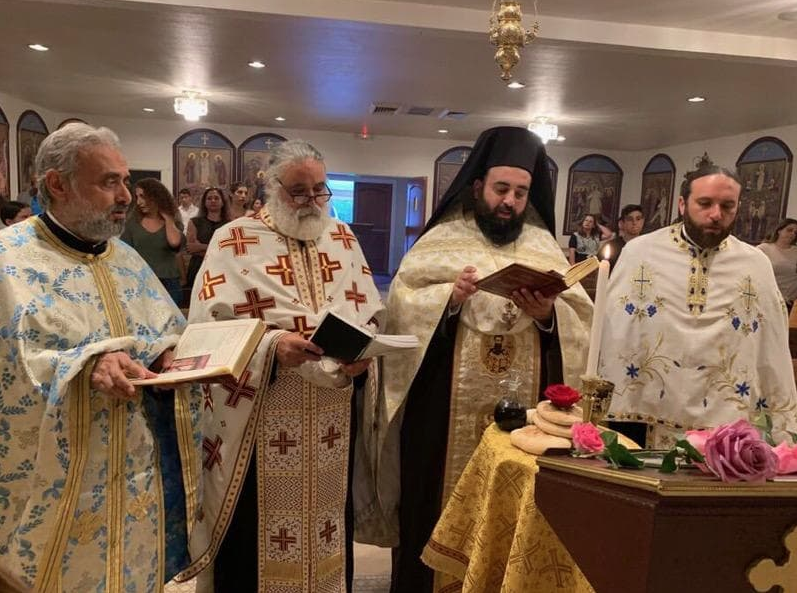 Wednesday July 24th, faculty and supporters served the Holy Divine Liturgy at St George Rum Orthodox Church, in Rohnert Park, CA for the feast of the Greatmartyr Euphemia the All-Praised, "the Patron of our Theological Academy."
Archimandrite Damaskinos Alazrai, the Chairman of the Academy, was joined by Fr. Romanos Khoury, Fr. Nektarios Raie, and Fr. John Hanna Khoury. Many young people from the surrounding area joined in the celebration.
Classes start Friday, August 30th, so complete your application today!