As we are now open for enrollment, I wanted to give a short walk-through of how to do exactly that. 
If you have not completed your application, let us know if you need help. We have somethings planned for students this summer, and we want you to be able to take advantage of them all!
Online activities have, in many cases, taken a turn for the worse. We want to deliver the best online, most practical Orthodox theological instruction available TO YOU. We want being online to have some value towards holiness, and towards spiritual development. That's what we are working hard for.
So that you can likewise pass it on to others, whom you will teach, preach to, and serve.
How to Enroll
First, as you have a Populi account now (our online campus), log into your student account. Easy!
Next, go to your Profile page, and find the Registration tab, as you can see in the picture below:

Once you select the Registration tab, you will see this:

Click on the Green + of the courses you wish to enroll in.
When you have selected the courses in your program, or the individual courses you wish to take, then click the "SAVE" button as seen here: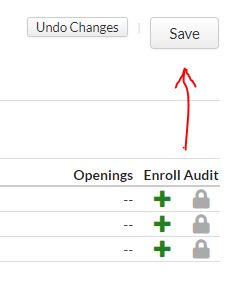 It is directly above the Green "+"s that you have been selecting from.
That's it! You're enrolled in courses for Fall of this year. An invoice will be generated shortly for you, and you can begin paying your tuition now. If you are eligible, your tuition will be adjusted for your discounts.
Again, if you haven't completed your Application, or if you need help or have questions, we are here to help.