As we are now open for enrollment, I wanted to give a short walk-through of how to do exactly that. 
How to Enroll
First, as you have a Populi account now (our online campus), log into your student account. Easy!
Next, go to your Profile page, and find the Registration tab, as you can see in the picture below: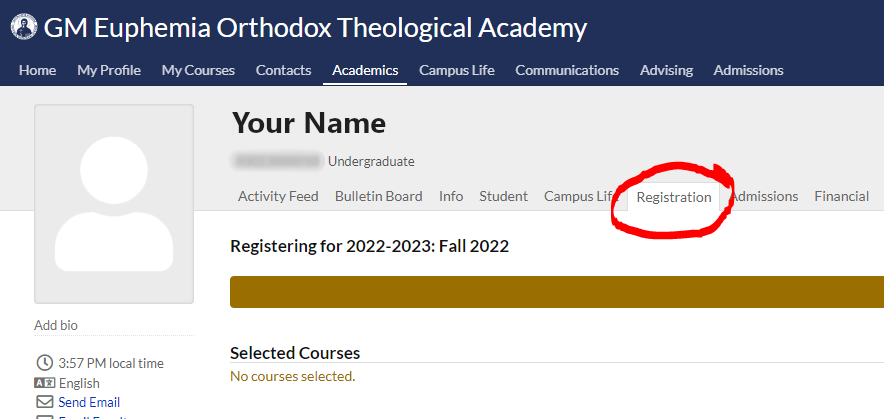 Once you click on the Registration tab,  you will see this:

Click on the Green + of the courses you wish to enroll in. You'll see a pop-up like this. Click ADD: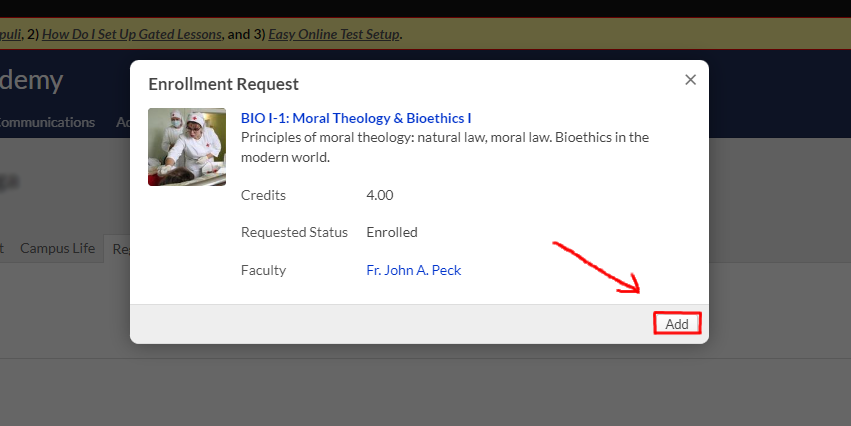 REPEAT for any classes you wish to enroll in.
When you have selected the courses in your program, or the individual courses you wish to take, then click the "SAVE" button as seen here:
That's it!
You're enrolled in courses for Fall of this year.  An invoice will be generated shortly for you, and you can begin paying your tuition now.
If you are eligible, your tuition will be adjusted for your discounts.
Again, if you haven't completed your Application, or if you need help or have questions, we are here to help.