Non-Diploma Program of Study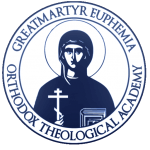 This is offers the same courses as the Diploma in Orthodox Theological Studies, the core course of study for the Academy, but at a slower or more individual pace. Students in this program may enroll for any class that is offered that semester, even two! And all courses taken as a part of the Non-Diploma Program of study are transferable to the Diploma program. 
A Certificate of Completion is issued for each class upon successful completion of all coursework, written requirements, and fulfillment of all financial obligations to the GreatMartyr Euphemia Orthodox Theological Academy. APPLY NOW HERE 
---
The program consists of the following courses are available according to this schedule (subject to change!)
FALL SEMESTER
Old Testament I – Introduction to the Old Testament
New Testament I – The Gospels, Acts, Revelation
New Testament II – The Apostles and their Epistles
Dogmatic Theology I  – Orthodox Dogmatic Theology
Comparative Theology – Orthodoxy & Everything Else
Moral Theology – Bioethics and Moral Theology
SPRING SEMESTER
Patristics I – Introductory Patristics
Church History I – Orthodox Church History 
Canon Law I – Ecclesiastical History of Canon Law
Orthodox Spirituality I – The Interior Life/Monasticism
Pastoral Theology I  – Good Pastoral Praxis
Liturgics I – Liturgical History, Theology & Praxis
---
Ready to pour yourself into theological studies? Our program is what you're looking for.